5-13-10 WOW have I been busy. I really need to work on this blog to give updates. I have been working hard on some new molds for the side skirts. I almost have the mold and new model done for the drivers side scoop. I had my cad drawings done for the metal braces for the scoops and I am getting bids on the cost to get them laser cut now. I purchased some 2x4 that I will rip down to make into a mock up chassis configuration for the LMP3 vehicle. I purchased another 96 Toyota Camry V6 so now I have 2. So busy all the time, just the way I like it. I have two people installing the cables that go with the LETSLA and I am getting good feedback on the instructions for editing. They should be available soon for sale. My goal is to go back and edit this years blog to give a better history of what has happened.

5-3-10- No I am not dead, just a slacker for not updating this more. We had a nasty snowy winter. Once we came out of it my project mind went into crazy mode. I made a bike rack for my Lotus. People think I am crazy, but if it is a nice day I want to drive my Lotus and also be able to go riding. So now I have both. I also decided to make some side skirts for the Lotus Elise and some side scoops. I have the skirts installed. See the blog pictures for details. http://www.trueleo.com/blogpictures.htm I also purchased an vertical end mill. I have been wanting one for a while and found one on ebay that was a good deal. I went up to NY and picked it up and came back to VA in one day. What a crazy day. I am going to update here more and do more details soon. I got a 1964 Austin Mini, a 1996 V6 Camry and a 1991 MR2NA with a blown motor. I am putting all three together to make one crazy car once the TRP3 is done. More to come.

1-11-10 I got word that the axle has been finished and shipped so I should get it any day now. I also have decided to use a Kirky 47 series road race seat for the vehicle. The seat I got from Tillet is a Kart seat so it does not have the seat belt holes as needed and it is not as comfortable for a long ride as it should be. The Kirky with the cover comes in different sizes for people small and larger, is light weight, cost effective and can handle the elements. Once I get the seat I can work on figuring out the exact dimensions of the fuel cell since that will be going behind the seat and will be custom made to fit. One of the other final items I am still looking for is the supplier for the suspension components and have a few companies I have contacted that I can work with. Once I get some more final figures on what I require then I can figure out who to go with, I just need to know the exact weights on each first.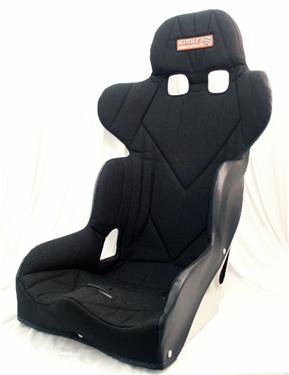 1-5-10 It has been a cold winter so far. I got stuck in the snow with my Lotus and had to leave it at some random guys house for a week. Fun. I purchased a 1/10 scale model from Toys-r-us the other day so I could get the wheels, driver, steering wheel and other odds and ends to make a 1/10th scale model of the TRP3. I want to make the model so I can see a realistic representation of what the chassis will look like when done and then I can start working on the body. I plan on making the model first and then making the full size when the chassis is all done. I also plan on make the buck out of foam and then making a mold from it. The final body will be made out of carbon fiber. I am scared to think about the amount of time it will take me to make the buck and get it just right. I have made molds of items before, but not in the size of a vehicle before. I will also look at companies that can do it for me if the cost is good.
12-15-09 I finally got the swingarm in had. It will work, but is way more robust and large than I thought when designing it. We have redisgned it and will have it bolt inside instead of outside of the yellow part in the picture below. This way we can start out with solid piece of alum that is less than 1/2 the size of the first on and be less than half the finished weight. This first one will work on the prototype machine for testing and the final version with be on production vehicles. I also finally got all the measurements for the drive axle. I forwarded this to the company that will be making the custom axles. The only issue is it takes 4 weeks to get the axles done as they have to make it and send it out to be hardened. At least we are finally seeing progress here.
11-20-09 Got a call from the CNC shop and they finished the swingarm. It should be on its way and I should get it after Thanksgiving.
11-5-09 Finally at SEMA Las Vegas after what felt like an entire day sitting on plains and in the airport. This place is amazingly huge. I spent the first day there just walking and walking. I did find some good contacts I can be using for the project in the future so the function of going there has been accomplished.
11-1-09 I awarded the swingarm CNC work to a company in Arizona. I really liked how professional their shop is and will give them a chance on the prototype one with the hope of using them for other parts of the vehicle in the future. I am excited to get this done. They gave me a date of 11-20-09 for completion. It is crazy in that they are starting out with a solid billet piece of aluminum that is $500+ just for materials and then do all the CNC work on it. It should come out really strong, light and look great.
10-21-09 Good comes from a new design. I had a design that I came up with for the prototype swingarm in which I would get some of the parts CNC and then I would TIG weld them all together. Later in the process I would make it one solid piece and may have it cast and then machined. I decided to make the entire side piece out of one solid piece. The material alone cost s a ton, but it will be worth it to have a product that will resemble what the final product will be. Here are some teaser photos of it is SolidWorks. I am still tweaking it so it will be a little different when done.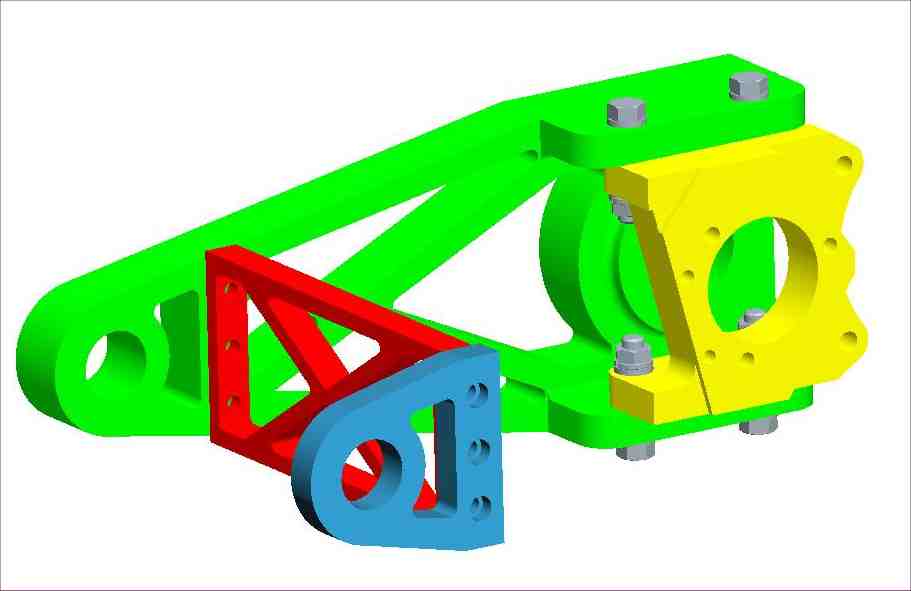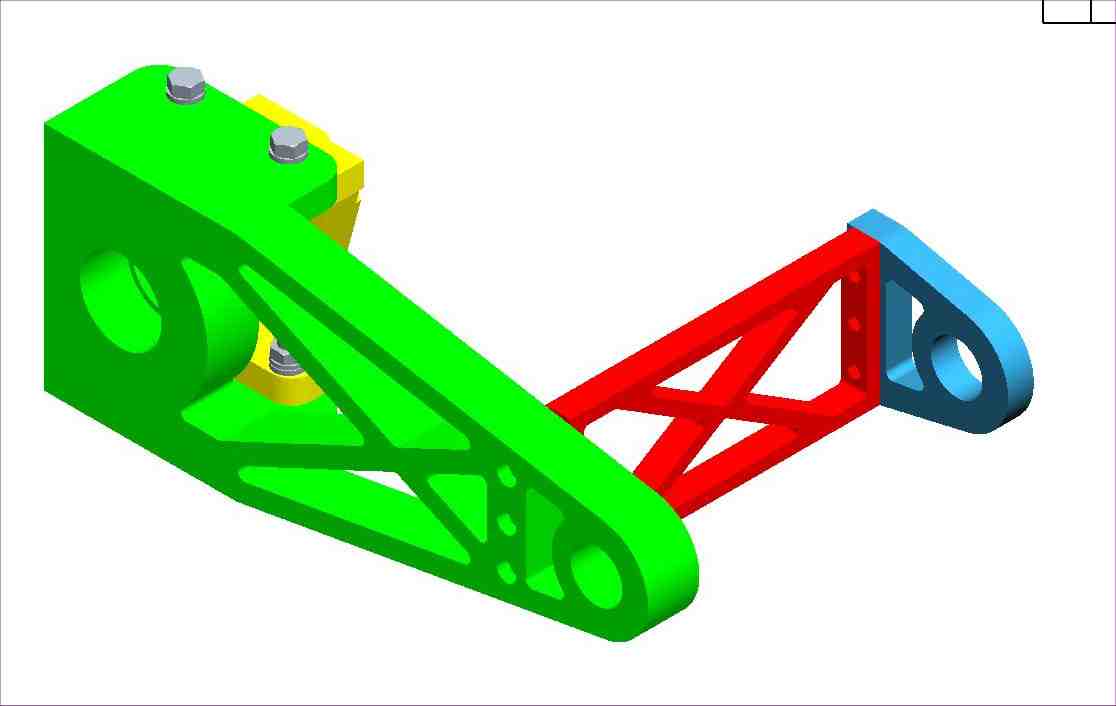 10-18-09 Here is a picture of the wheels I have for it. I am going to SEMA at Vegas in the first week in Nov and I will be looking at different suppliers for the wheels. The picture is not that good and is my iphone. Yet another reason to go out and buy a new camera. This weekend maybe. These are really nice wheel from Iforged custom made from forgings to the specs I need and want. The only problem is that they are megamoney so I am looking for something that is a little less costly and as light as possible. We will see what I can fined.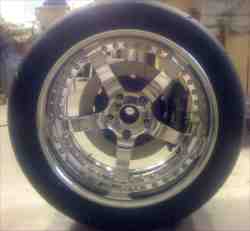 10-15-09 I finally broke down and purchased the new 2009-2010 Solidworks edition. I am looking forward to working with it myself and learning all the ins and out of it. I will use it to design the chassis and suspension to start with. I will also take all the parts that have been made so far and put them together to make the final fully assembled vehicle. I am excited to say it will be done in CAD all before. In the end I plan on making the entire body in SolidWorks and then working with a fluid dynamic engineer to get maximum downforce.
10-9-09 The Lemons 24 hour race was great. I had a black flag in my first few laps in they day for passing someone under yellow, but the in car video shows I did not, ugggg, so I did not get seat time in the daylight until the very very end. In all it was so much fun and driving in the dark is an adventure to say the least. I look forward to the next time I get to race and it will not come soon enough.
10-2-09- Going to the races. I am going to OH for the Lemans race. We have a 91 NA MR2 and OMG it is so much fun to race.
10-1-09- Talked with the engineer today about the final changes to the design before it goes off to the stress analysis engineer for testing. The stress guy is a specialist in that and will make sure that it is strong enough to withstand the loads. I am pretty sure it is as I am overbuilding everything here to just make sure. My plan is that later I will design to make it as light as possible when all the testing is done on the prototype.
9-30-09- Made some updates based on the engineers suggestions to the assembly and sent it back to him.
9-15-09- Sent the engineer the first draft of the completed rear swingarm design. He will review it and get back with me when completed. He is about a week out.
History-
Summer 2009
I had to wait a 3 months to finally get the rims and wanted them before I went and designed the rear swingarm. While waiting I figured out the front steering system. It was harder to find specific items for a center mount rack and pinion system that has the correct rations and size for it. What I found was sand rail buggy racers use just what I needed. I have the system and it should work work out great. I also ordered a Tillet T250 seat. It is super light and fits me well. I wanted a seat that if it gets wets it will not be a big deal. I may try to find a different seat in the future, but for now it will work.
I also decided to use round tube chromoly. It cost a lot, but I think it is worth it to have a chassis that is as strong as possible for the weight. I was going to use square stock for ease, but decided to go with round as it is a lot stronger for the weight. It will take more time to match up, but it will be better in the end.
I also found it hard to make an axle to adapt a Corvette hub to a motorcycle sprocket. I did find a company that I am going to use that makes custom axles and will be using them. It will take some time, money and effort to get it done, but it should be able to handle all the hp I throw at it. I just have to get my final swingarm assembly done up and then I can get the specifics of axle dimensions.
Right now I am working on the rear swingarm design. I am working with a mechanical engineer and putting all the CAD designs into stress analysis to make sure the parts will work together. That should be done very soon and then I can get the rear swingarm parts all CNC'ed.
Spring 2009-
Now comes the commitment time to the project. I went out and purchased a 2000 Suzuki Hayabusa donor bike. I decided to use this bike because it has a 1300cc 200hp engine and Suzuki has made about 100,000 of them so parts will be available easily. I purchased it from an older rider who got a new one and then never rode the old one. This bike is modified a little bit with a power commander, exhaust, JE pistons, rods and some other bits there and there. Needless to say this is way faster than stock and will do 200+ easy. I did ride it in bike for just one time and it was so fast it scared the hell out of me so I parked and it left it there. After feeling the power I knew this would be the correct engine for the project.
I had the bike and took it apart a little bit. I decided that I wanted to make sure I got all the bits and parts needed to do the project before doing major decisions on design. I knew the hardest thing to design was going to be the rear swingarm and that has proven so true. I needed a rear single hub that would be strong enough to handle the 200 hp and possible up to 400hp if I turbo it. I needed and independent rear end set up and also wanted something that was available. What I found was that a 2000+ Corvette single rear would work so I ordered a used set up. I found that I had to make my own spindle as the stock one would just not work, but I did use the hub/bearing set up and the rear brake set up from the Corvette.
Now that I knew what rear brake setup I would use I went to figuring out the front spindle break setup. I found that Wilwood had a good setup with the spindle/brake setup that would work. I worked with them and we designed up a braking system that is specific to the 3 wheel vehicle. The entire braking system, from the pedals, master cylinders, spindles, hubs, rotors and calipers are all made by Wilwood and matched to work just right for this setup. That was a major hurtle to overcome and work out.
Now that I got the braking system done I could figure out what wheels and tires to get. I started with the tires and knew what size I wanted. I went with a 205/40/17 front and 305/35/18 rear. I wanted to have a smaller front tire and really wide rear tire to balance out the vehicle. I also read up and found the Toyo R888 had a great rating and are really grippy. I also found out the hard way that I could not find a wheel I wanted with the rear size of 18x10 with the 4.5 x 5 bolt pattern and the offset I wanted and also have a matching front set of 17x7 with a 4.5x5 bolt pattern. What I did was get a custom forged set made by Iforged. They look really good and should work well, the only problem is they cost a lot.

Winter/ 2009-
Now that I finally have the LETSLA orders all filled and the shifter to where I want it to be I went ahead and started on making my dream vehicle. A quick history on this. Back to the LMP race cars I really wanted to make one from scratch myself, but if I did a 4 wheel vehicle and did it all out it would really just be a track car. I want a vehicle I can drive everyday if I want and I will want to. I decided to make it 3 wheels with 2 in the front and 1 in the back. I would make the rear wheel about twice as wide as the front. I have seen this arrangement in the T-REX from Campagna in Canada. The only problem when I saw it was that it is $50,000. I could not afford that and liked the styling a little bit. So I thought I could make one that fits my style and what I thought it could be. I could make it just like an LMP race car look, with stunning performance and have a one off unique vehicle that would be challenging to make. My targets are 750lbs with 200 hp and insane handling. Now as soon as I say three wheels people think it can not be stable and will not handle well, but this is not true. With 2 wheels in the front it can and will handle very well. After some drawings and photoshop I came up with the basic look of the vehicle and now I just need to get on with making it. Sounded easy in my head, but for each step forward there is always some setbacks.
Fall 2008/Spring 2009-
Since the house is done and I living here I am going to get a nice sports car. I had an 05 S2000, but it was a lease and was going back to the dealer Aug 08. I have always wanted to buy a Viper, the 05-09 car. They are just badass with the 8.0 V10. I also liked the Lotus Elise/Exige. I found a dealer that had a nice 08 Viper in red and made an appointment to look at the car. I also knew there was a Lotus dealer on the way in Richmond VA so I made an appointment to look at one of them on the way. I had never seen one in person and when I saw the Lotus it looked amazing. I love small little nimble cars and this fit the bill. The car I drove was an 08 S240 and it was so nice. I did not buy a car that day, but I knew I wanted a Lotus and did not even go to drive the Viper. I then started to look for one and thought it would be better to buy a used one then new because I planned on tracking the car. I also wanted a supercharged one and the aftermarket superchargers make more power than the stock ones. I found a perfect Elise in MD and went up and got it.
The first day I had it I figured out, just like everyone else, that the shifter simply sucks in the car. It felt like a truck or worse. The MR2 had way better feel. After looking at it for a long time I figured out that the problem was with the linkage system at the transmission. The stock linkage system has plastic bushings, so much slop in it it just jiggles around and the ratios are made for a front wheel drive so the throws are long because of that. I designed multiple versions and finally settle on one that I liked. I used 4 sealed cartridge bearings and two rod end bearings. I could not decided on what ratio do finally do so I put in different threaded holes for the rod ends that would go on it so I could adjust it later myself. My intent was to fix the shifter in my car and if I liked it I would try to sell it. I really liked the way it felt when done and decided to sell it. I knew there was a need, but did not realize I would sell out my first batch made in the first week I put them up for sale. Needless to say I was behind in my orders at the time and finally got them filled. I have since updated the design to what I call the 2nd generation. This version uses better rod end bearings that are beefier and some other updated components.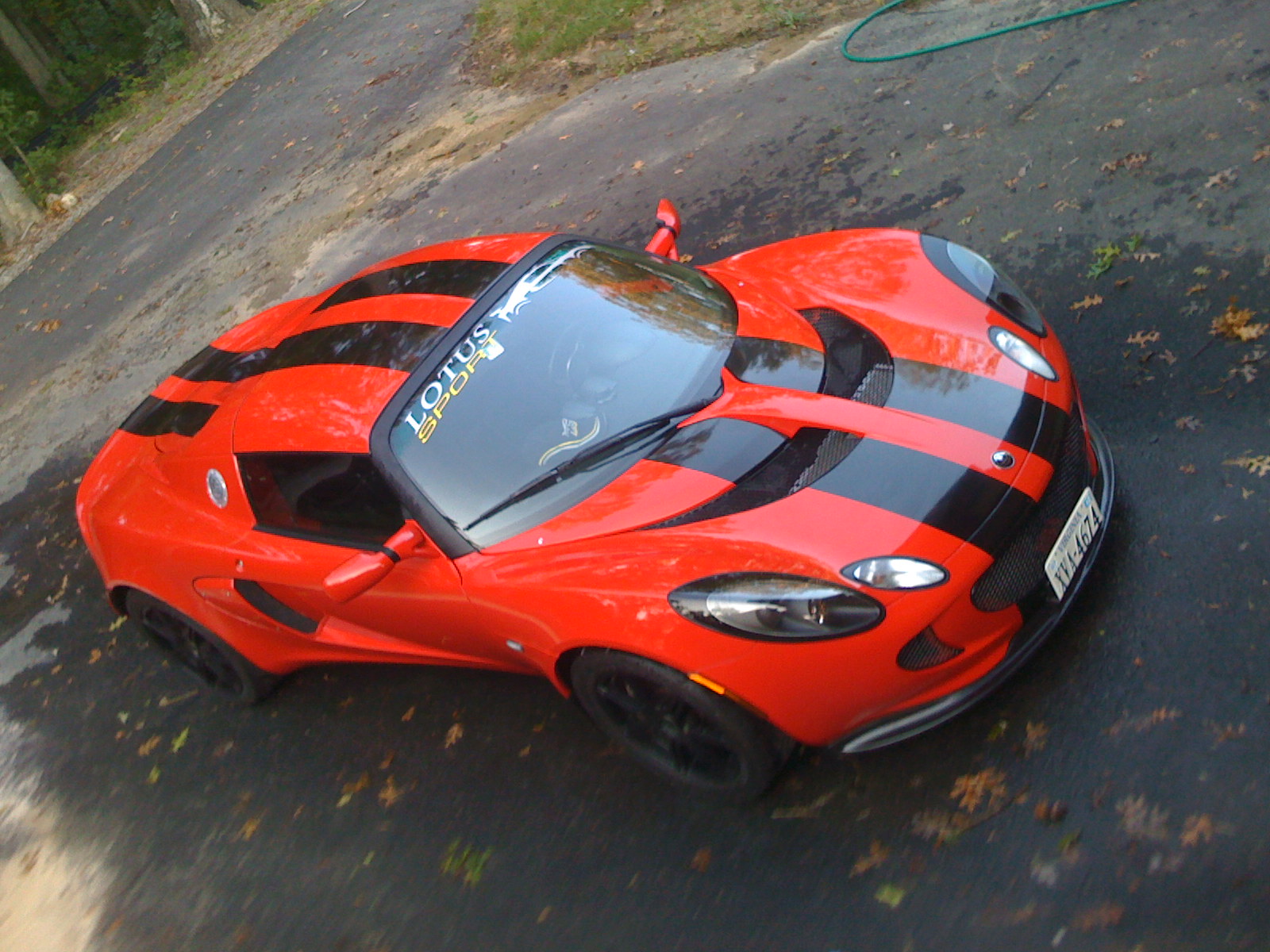 2008-
My house is finally finish, as I should say I am living in it and a house is never really done. I still to this day have a list of little things to do and I plan on doing them someday. Living in the house I worked on finishing up the shop and getting all my tools and equipment moved from the old shop. OMG- I never realized how much I had and how much stuff weights in a shop until you move it all. The shop is basically divided up into three main areas. Basically half the bottom is the machine shop area. I try to accumulate tools here and there and now have just about everything I want and need to build just about anything. People do ask me if I have a CNC and never got one because it is easier and cheaper to just outsource all my CNC work. Maybe someday I will get some CNC machines if the demand is ever there. The other half of the bottom is two bays and one has a two post lift in it. Now I do have a bad back and have had 4 back surgeries. It finally feels great now with the last fusion surgery. The top portion is the loft portion for storage and we call is Troy's-R-US.
2008 and before-
I have always loved the look of Lemans prototype race cars. I thought it would be amazing to be able to have one and drive one on the street, but the truth is it would be so illegal I would not get very far. So how do I have a LMP car for the street? A good question I pondered for a long time. About 10 years ago I built a Factory Five Racing cobra kit car. It was fun and fairly simple to build. This made me ponder and think that someday I could design and build my own car and my day dreaming went on for years.
I purchased a 1991 Toyota MR2 around the year 2000. I have always thought a proper sports car should have the engine in the middle of the car, but maybe that is because I like F1 to much. On the way home it overheated from a blown headgasket that took some time to figure out. While rebuilding it I found some great internet sites, like www.mr2oc.com and got to modifying it until it became so extreme it killed the reliability and fun. I eventually took the car apart and put a stock enging back and in sold it. During the process of modifying it started to build parts for others and there formed Trueleo Racing LLC. I made and sold parts from exhaust to intakes to complete stand alone computer systems with tuning for MR2's. The basic business model at the time was to simply enjoy myself making parts and developing new ideas for the car. I then branched out a little bit and made some intakes and exhausts for Fiero's and still sell them today as special orders.
In 2005 I started to build my house. I was the general contractor and did a lot of the work myself. I took pride in the work and basically put Trueleo Racing on a semi hold status to get the house done. I did keep it up and going, but could not put the effort into the business as needed as the house took all my focus. In building the house I planned on building a shop next to it to match. I thought it would be great to just to be able to go to the shop instead of driving around and have everything right there. I am glad I did it this way now, but someday I plan on getting a really big shop made. I knew I would put more effort into the business when done and it is not like a job at all and I enjoy it everyday.