When I first drove the Elise I could not believe how amazing the car was and felt, yet there was one portion that just did not fit in a car of this caliber, the shifting. The stock shifter has so much play and such long throws it feels like we are driving a truck and I found this to be totally unacceptable. I have driven many mid engine cars in the past and the stock Elise/Exige has the worst shifter feel and throw by far. We have redesigned the entire linkage assembly in Solidworks at the transmission side. This will replace the linkage assembly at the transmission with an adjustable assembly with 4 sealed cartridge bearings and 2 rod end bearings instead of bushings. It will also have adjustments so the end user can pick how much throw they would desire. This will allow for a much shorter and faster shifting throw with less play for more accurate and direct shifting. The linkage assembly also weights about 1lb and the stock unit is about 3-4lbs. Installation instructions here.
LETSLA- Lotus Elise/Exige Transmission Shifter Linkage Assembly. (All kits are now 2nd generation)
(2nd generation upgrades include- Stronger and larger rod end bearings. Stainless steel hardware. Steel cylinder for crossgate arm with tighter tolerances. Updated base plate. Updated bellcrank arm, angled spacer plate for cable bracket)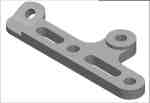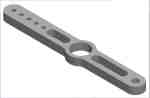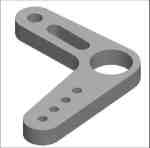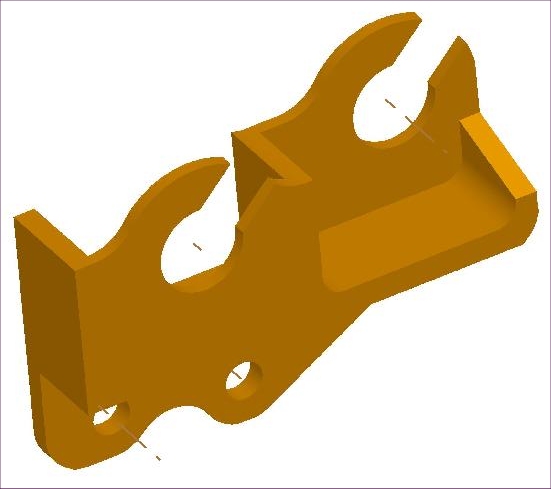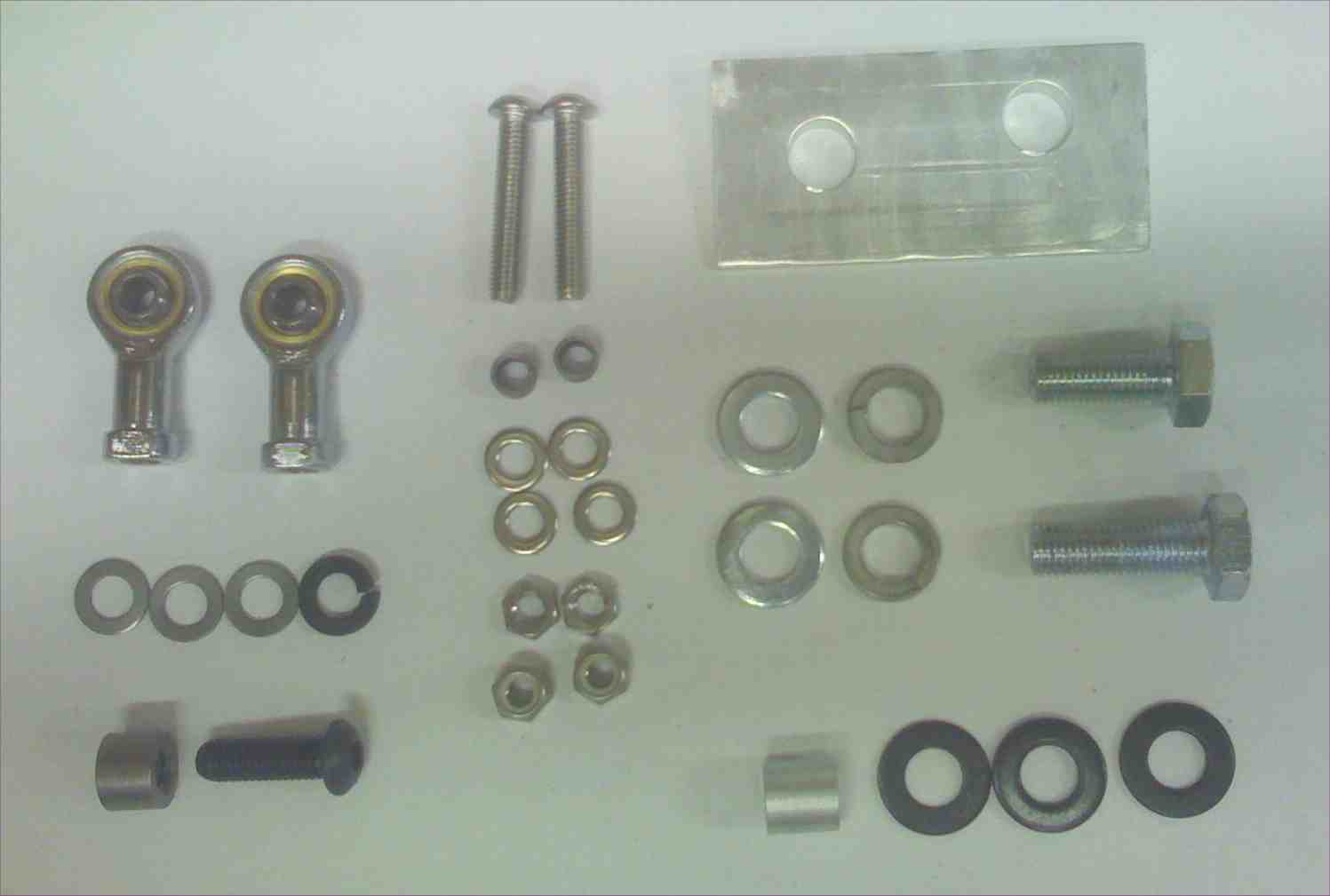 LETSLA
New Pricing Effective 3-21-2009
USA Orders HERE (Except for VA)


USA VA Orders HERE
If you live in Virginia select here due to 5% sales tax. You can email me Troy@Trueleo.com before ordering if you want to pick up the kit. I also do free installs if you drive to the shop, just email me for an appointment.
International Orders HERE
New Product. LETSLA extended cable bracket and bellcrank arm.
What this does is put the bellcrank cable in the optimal position if you want to use the stock throw setting on the LETSLA bellcrank. This way if you like to keep the stock amount of forward and back on the shifter (1st-2nd) then you can without using the stock cable bracket. This will also include a new bellcrank arm and bearings that is at 90 degrees instead of the standard LETSLA 105 degrees since the cable will not be a few mm closer to the arm. There is only a limited number of brackets I have in stock.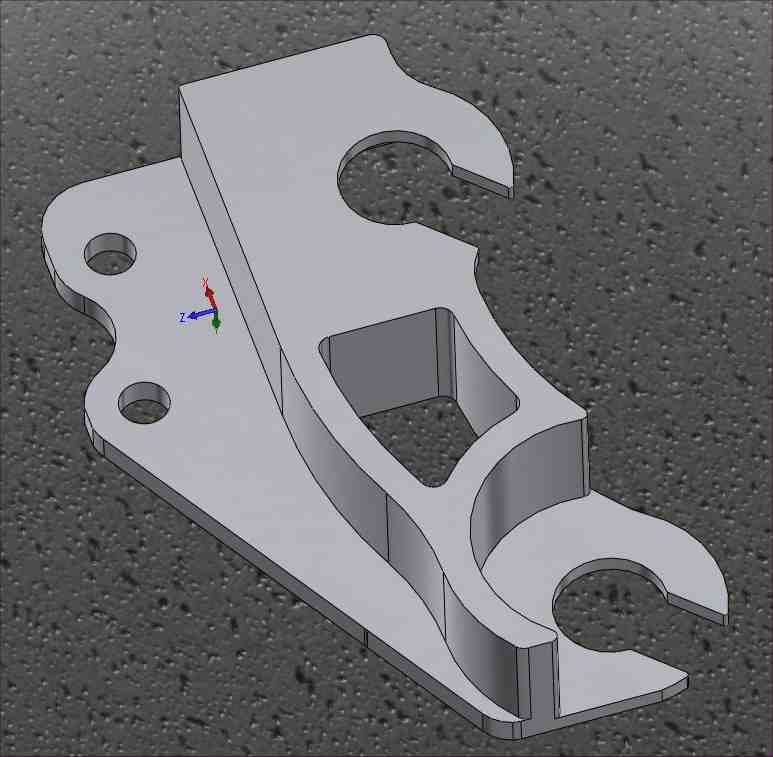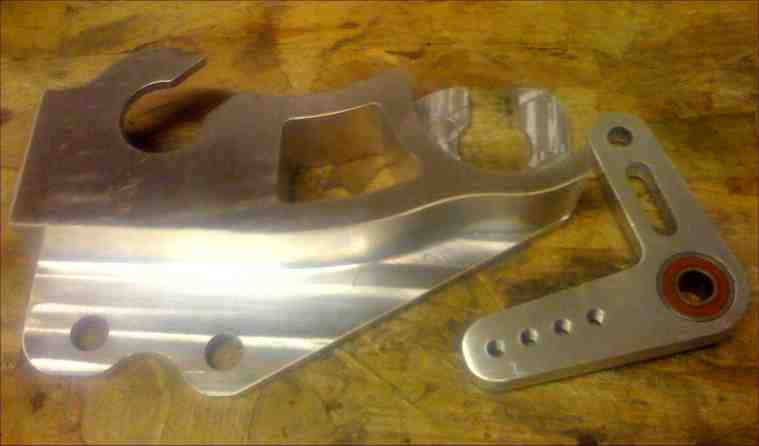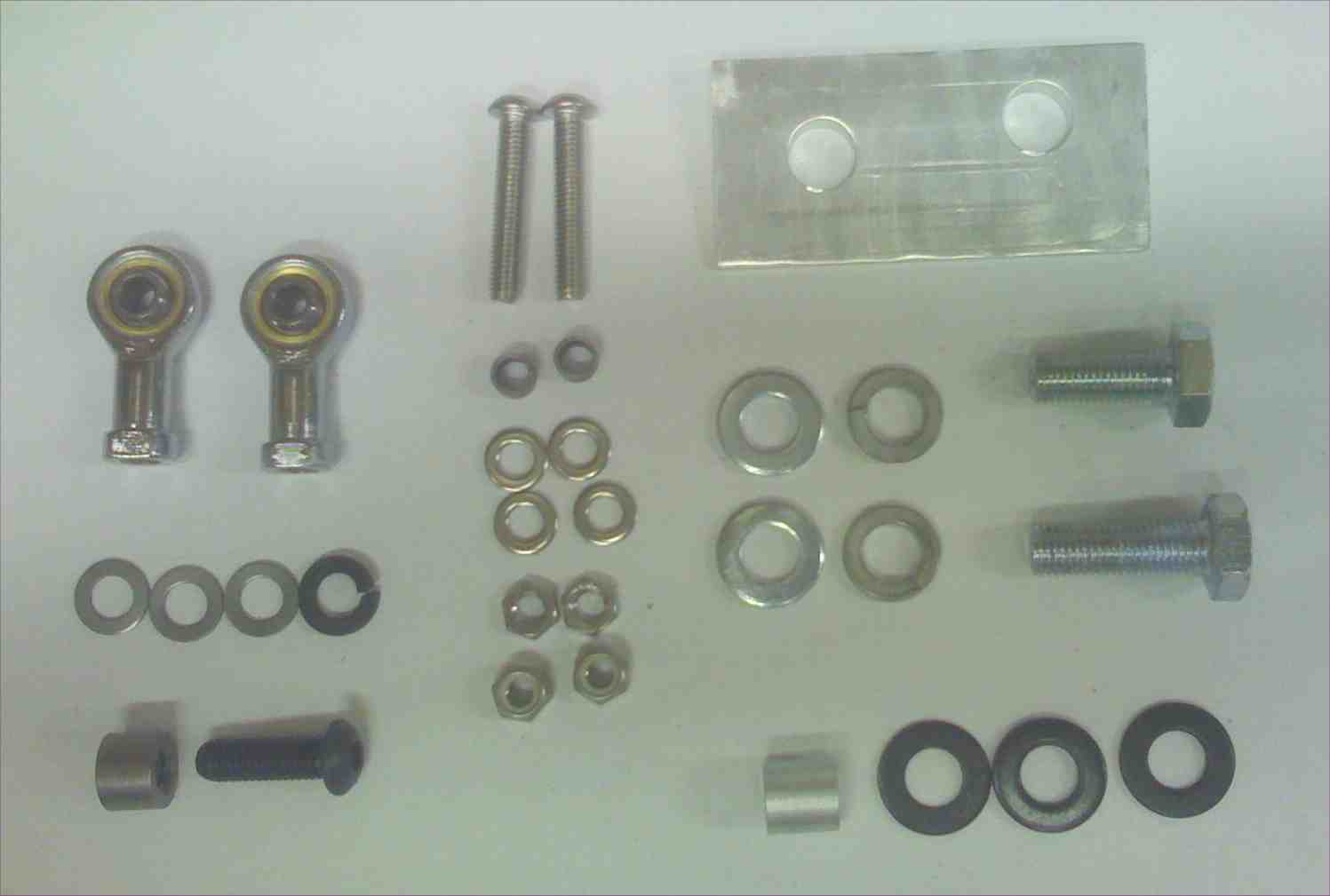 NEW- LETSLA 2nd generation upgrade kit. (Install instructions for 2nd generation kit click here.)
The 2nd gen kit includes- 2 new more robust chrome plated rod end bearings, 2 stainless steel 6mm allen bolts for the rod ends, 2 6mm steel spacers, 2 regular 6mm hex nuts, 4 6mm washers, 2 6mm nylon washer, 1 8mm allen bolt, 3 8mm stainless steel washers, 1 14mm x 11mm crossgate interia spacer, 1 3/8" x .500" spacer, 3 3/8" washers, 2 14mmx1.25x30mm bolts, 2 14mm washers, 2 14mm lock washers, and the alum angled spacer for the cable bracket so the cables are at the correct angle to the LETSLA when installed.
Lotus Elise/Exige Shifter Cable- We decided to not sell these as the install time and effort was not worth the gain.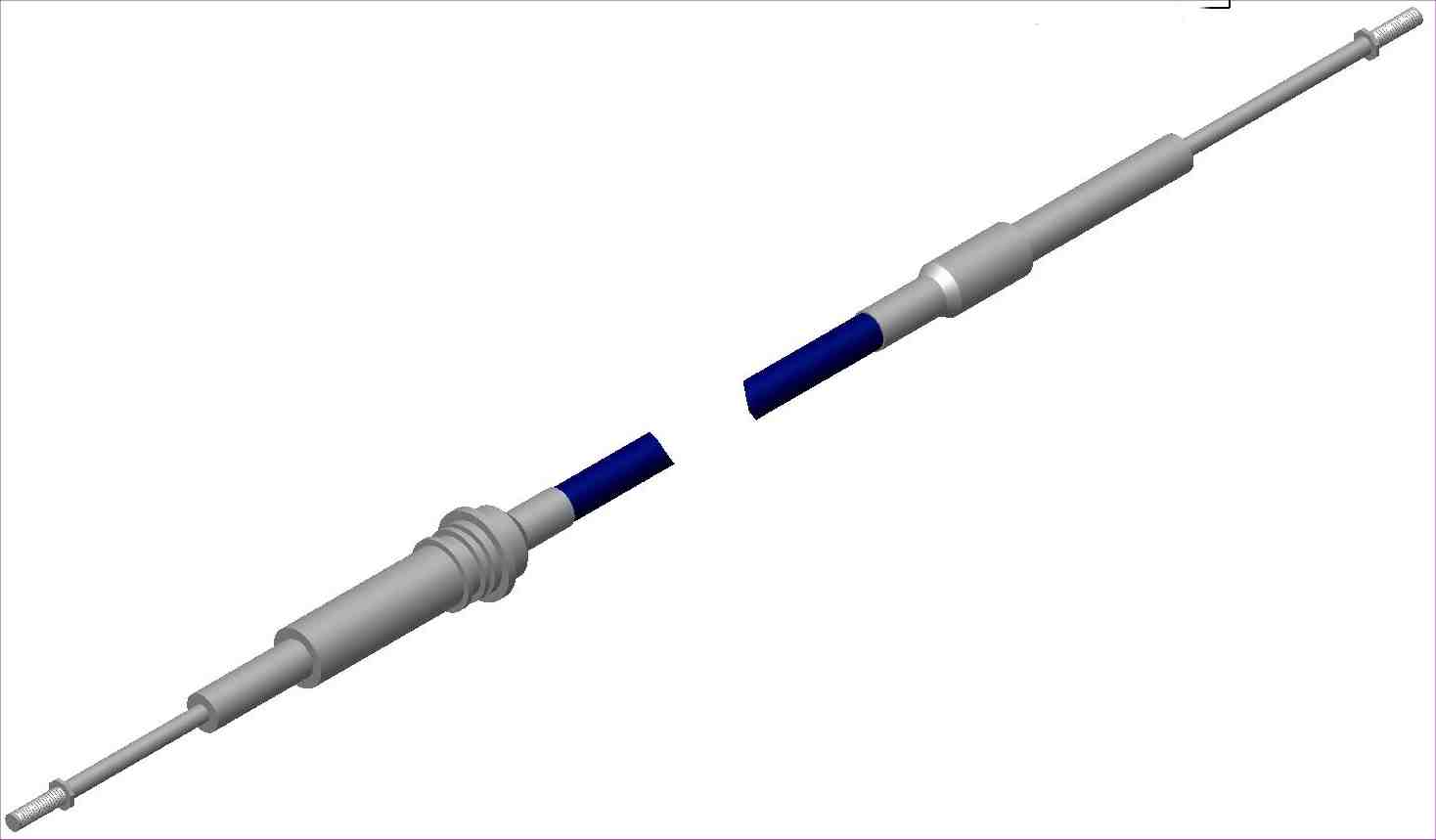 We have been working hard on getting some new cables for the Elise and Exige. We are working on getting cables that will perform with less loss of motion, low friction and higher load capacities than the stock cable. Some details of the cables- Long-lay conduit construction with multiple strands of oil-tempered carbon spring wire to withstand high tension and compression with minimum deflection under load while providing superior protection for the load carrying core. Specially formulated high density polyethylene liners minimize friction for maximum efficiency minimizing lost of motion and premature wear. Stainless steel rods for strength and corrosion resistance. A 1x7 stranded galvanized cable covered with nylon to provide high efficiency, low lost of motion and more flexibility.
We will be coming out with new shifter cables for both the bellcrank and crossgate cables. The stock cables simply have to much play in them and cost to much to replace from Lotus. We have gone through many different manufactures and have finally found some cables that are robust enough, have a low amount of friction for the cable size and a small loss of motion in the cable so there will not be as much play. The cables will also be bolt in replacement cables. They will also be sold as a pair and be much cheaper than stock cables. I will have more details soon as we are working on fitment and testing now.